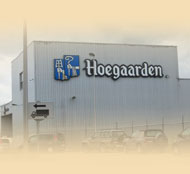 Thank you! We've taken the decision to stop operating this website...


This unofficial fan site was set up in 1999 after a brief trip to Belgium, falling in love with the beer and deciding to make it my mission to spread the word within the United Kingdom. There was very little English language information on the web at the time, fast forward to 2022, now everyone who's been to a pub will know of Hoegaarden, there is plenty of information out there including official information. Time for me to stand down feeling satisfied with a mission successful!

I just want to thank you all for your support over the years, it's been a blast, we had over 500k visitors, we held the top spot on Google for a number of years and even attracted attention from the owners themselves.
---
Goodbye... for now!